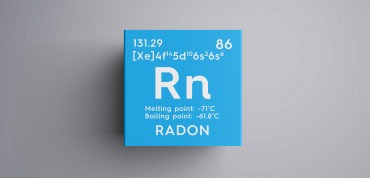 Implementation of legislation in Luxembourg
On 28 May 2019, a new law on radiation protection1 came into force in Luxembourg, transposing the European Directive 2013/59/EURATOM into national law. Henceforth, measurements of radon in air are mandatory in workplaces as specified in the legislation. Article 127 of this law stipulates: "The measurements of radon concentration in air may be carried out by […] any laboratory authorised for this purpose by the Minister".
New requirement
It is thus possible for any laboratory or company to apply for an authorisation from the Minister of Health to carry out radon measurements in workplaces in Luxembourg.
Conditions to be fulfilled
To obtain this authorisation, the Grand-Ducal Regulation2 of 1st August 2019 specifies, in article 59: "In anticipation of radon measurements, the quality assurance system of the laboratory includes:
1° An analytic quality control system;
2° Annual audits by experts or bodies independent of the laboratory in question;
3° Interlaboratory comparisons for the measurement of radon in air."
Applications
Any institution that fulfils these conditions may send an application for authorisation with supporting documents to the following address:
Ministère de la Santé
Villa Louvigny, Allée Marconi
L-2120 Luxembourg